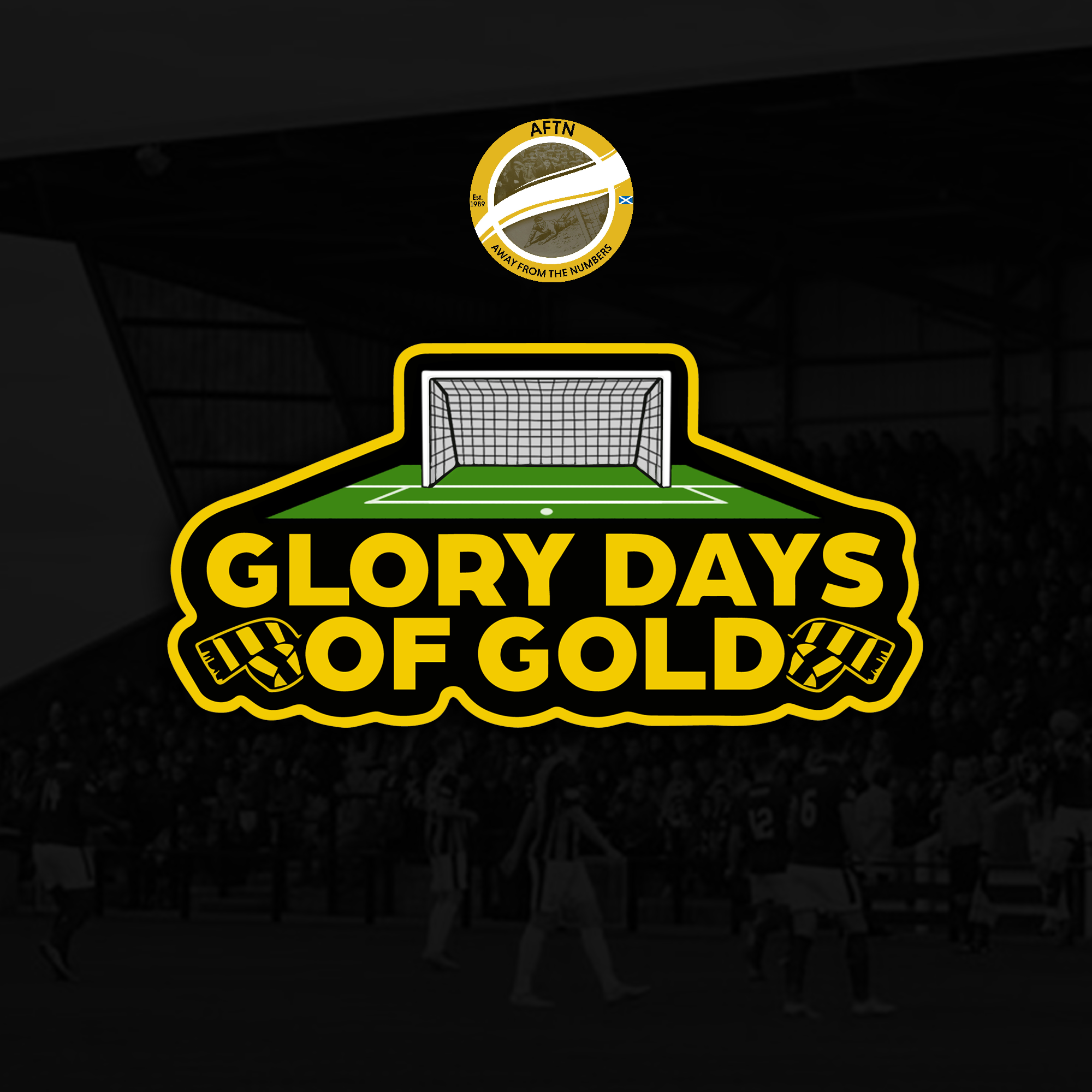 Welcome to the fourth episode of your new favourite podcast - Glory Days of Gold. This episode is brought to you in partnership with Levenmouth Food Bank.
Recorded across two continents, Glory Days of Gold brings you a regular dose of East Fife FC and Scottish football chat, with a splattering of interesting interviews and fun segments thrown in along the way.
This week we bring you an in-depth interview with the man in charge at Bayview, the gaffer, Darren Young.
We chat with Darren about his time at East Fife so far, the upcoming season, the challenges of so much uncertainty in the Scottish game, what the future might have in store, and delve into his footballing past as both a player and a coach. There's a lot of good stuff in here and well worth a listen.
Plus we chat about some of the big talking points from Scottish football, look at the latest East Fife news from the past week, look at the return of English football to our screens, find out if former East Fife player Paul McManus fancies a chocolate digestive, and Flyscreen feature in this week's Wavelength with a song about the only man to play for both East Fife and Vancouver Whitecaps, former Scottish international Willie Johnston.
Here's the rundown for the main segments from the episode:
02.38: East Fife know where and who they'll be playing next season… or do they?
13.47: Darren Young interview
91.04: The future of Anton Dowds and the search for a possible new striker
96.25: Robbie Neilson leaves Dundee United for Hearts
103.12: English football is back on our TVs
114.07: Anyone Fancy A Chocolate Digestive – Paul McManus
115.17: Twitter poll on fans feeling safe to return to matches
125.00: Wavelength - Flyscreen - My Phil Neal For Your Willie Johnston
128.47: Panini stickers chat
You can download and/or listen to this, and all previous, episodes of the podcast on the following services: